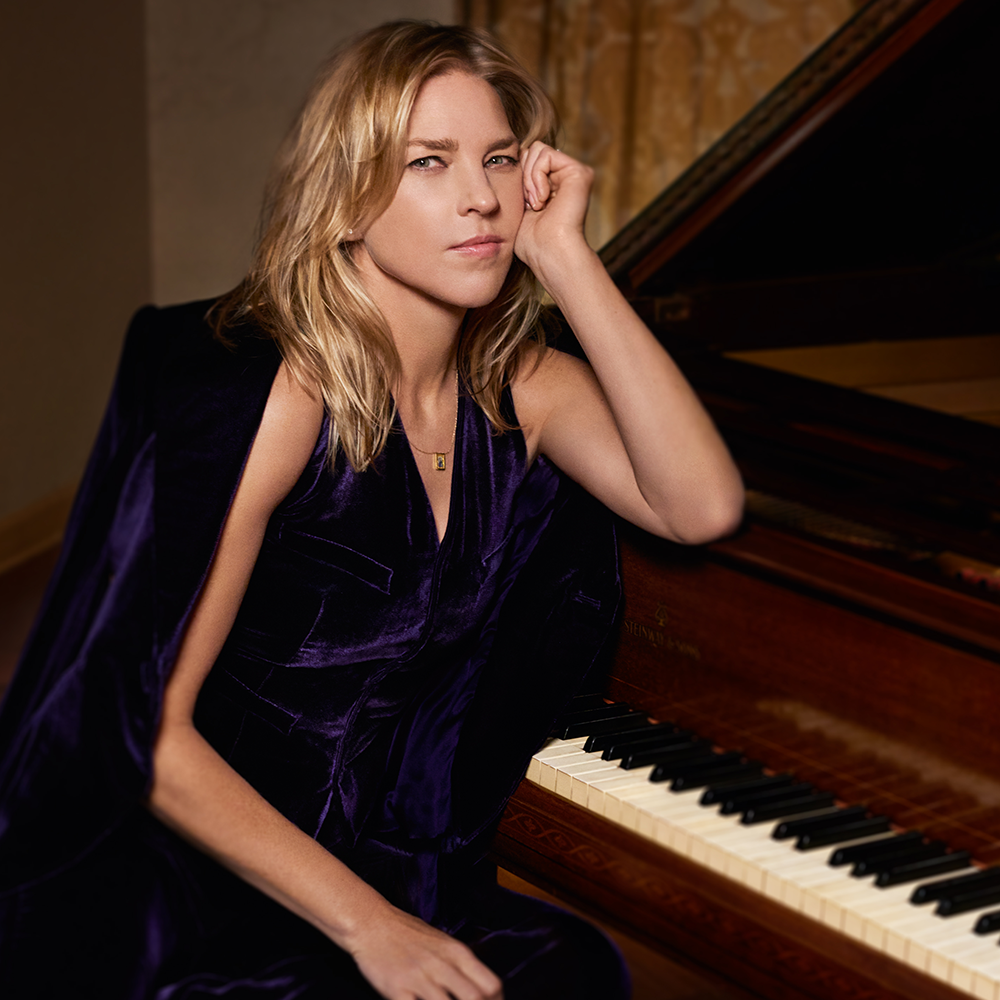 Diana Krall comes to Germany for an exclusive concert in 2022
Only German performance on July 9 in Halle/Saale!
"When I Look In Your Eyes", "Look Of Love" or "I'm Not Your Love" – Diana Krall is undoubtedly considered one of the most important jazz musicians of the last decades with her songs and interpretations. Her strong piano playing, her unmistakable voice, her intimate and romantic sound, her elegance have secured her a place in the highest ranks of popularity not only in jazz but also in pop culture.   Now the Canadian singer and pianist Diana Krall is coming to Germany for an exclusive concert! As part of her European tour, she will be performing at the Peißnitzbühne in Halle/Saale on July 9  in her only appearance in Germany in 2022.
Diana Krall was born in Nanaimo, a small town in British Columbia, Canada. She began playing the piano at the age of four and was already performing in a local restaurant at 15.  She won a scholarship to the prestigious Berklee College of Music and released her first album "Stepping Out" in 1993. Since then, she has masterfully interpreted and composed pieces between international jazz standards and pop.
Diana Krall's achievements include 5 Grammy Awards, 8 Juno Awards, 9 gold albums, 3 platinum albums and 7 multi-platinum albums. In addition, she is the only jazz singer to place top positions on the Billboard Jazz Album Chart with a total of 8 albums. Among her admirers are prominent stars such as the proven jazz connoisseur Clint Eastwood, Elton John or the actress and singer Barbra Streisand. The media also pay constant homage to her: "There are only a few jazz musicians who enjoy international fame and are also able to fill large halls. The Canadian singer Diana Krall is undoubtedly one of the top stars of the scene: cool voice, strong piano playing, eager to experiment", Spiegel Online. "The woman who has made singing jazz standards popular again […]." (Die Welt). In the summer of 2022, all music enthusiasts and fans can be enchanted by Krall, the grandiose singer with the unmistakable voice.
Exclusive Germany concert
09.07.2022 Halle/Saale Peißnitzbühne