11. Bad Homburger Poesie & LiteraturFestival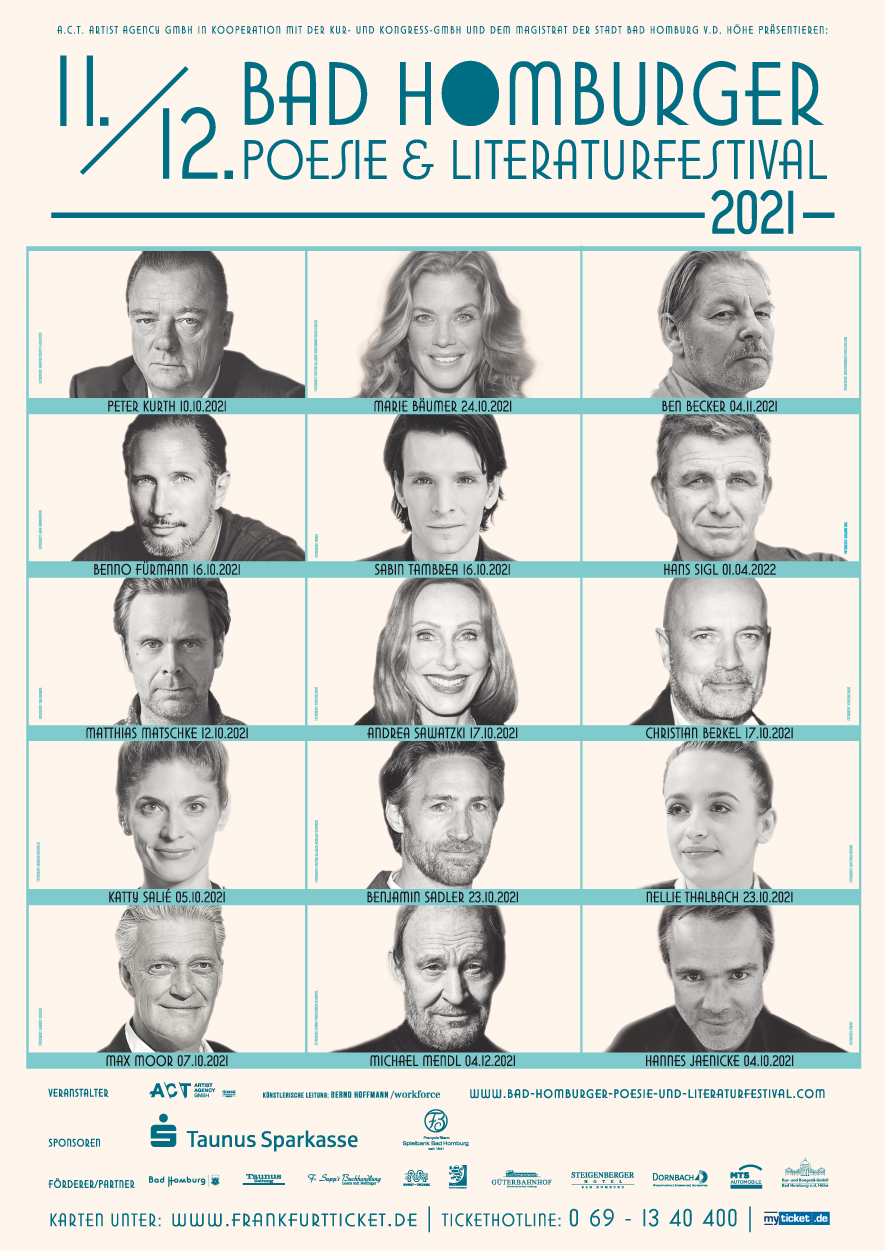 BAD HOMBURG POESIE & LITERATURE FESTIVAL with many actors is moved to the fall.
"The culture-poor time is now hopefully over. Bad Homburg can again look forward to great literature performed by outstanding actors and actresses, some of them acting internationally." With these words, Lord Mayor Alexander Hetjes announced the next Bad Homburg Poetry &LiteratureFestival at the press conference on June 10, 2021. "Last year, as well as this early summer, the planned events had to be canceled because of the Corona pandemic, now they have been put on the autumn- and celebrate the 11th and 12th festival together."
More information at: https://bad-homburger-poesie-und-literaturfestival.com
Of course, we will be happy to answer any further questions you may have.
Stay with us, as far as cheerful – and above all: healthy!
Yours,
Hermjo Klein | A.C.T. Artist Agency GmbH | Organizer
Bernd Hoffmann | Workforce | Artistic Director
Contact person for the media:
A.C.T. Artist Agency GmbH
Herr Stefan Burger
Tel. 069-15046629
stefan.burger@act-artist.de
Art Director:
Bernd Hoffmann
Tel. 069-82367031
bernd.hoffmann@workforcemusic.de
Kur- und Kongreß-GmbH Bad Homburg
Stefanie Kürten
Tel. 06172-178-3152
s.kuerten@kuk.bad-homburg.de