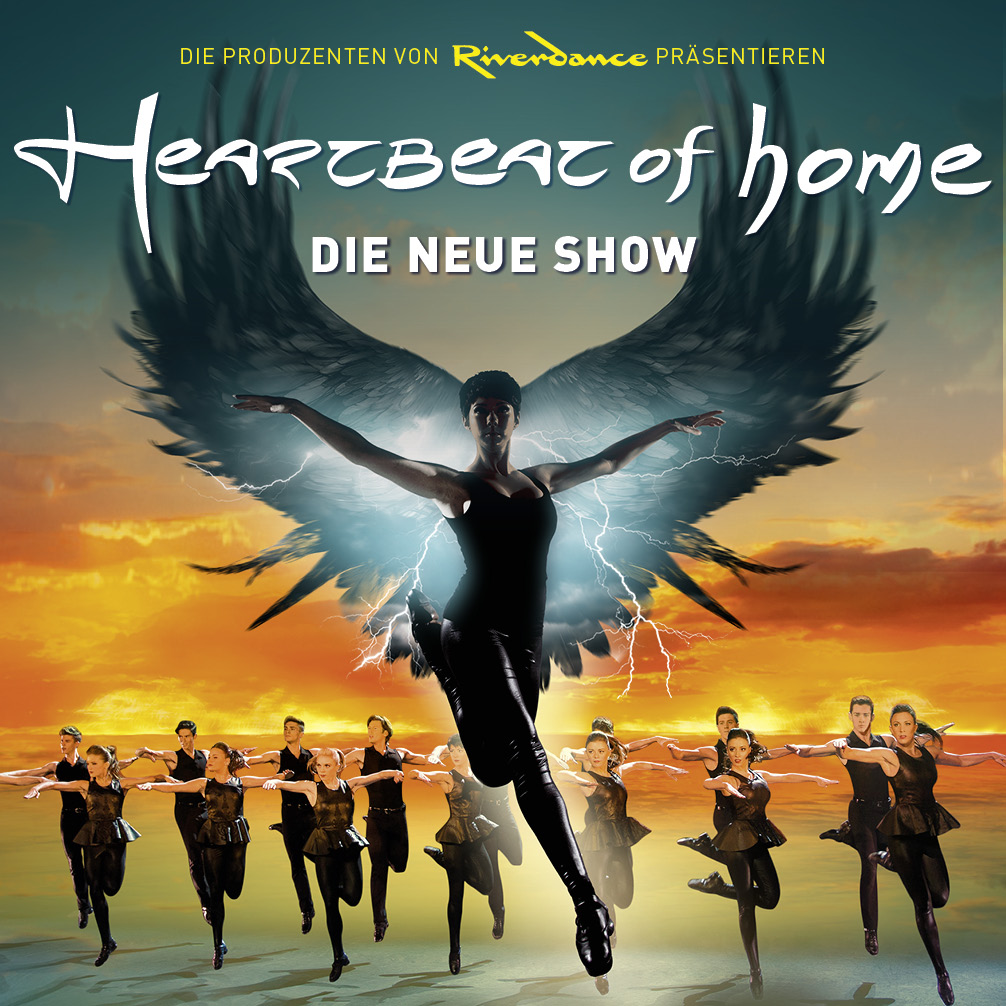 Created by the producers of Riverdance, Heartbeat of Home was a brand new tantalizing, high octane, sexy, music and dance extravaganza. This heart-stopping tour de force featured the dynamic vibrant components of traditional Irish, Latin and Afro-Cuban music and dance.
Heartbeat of Home celebrated its premiere on German stages in the beginning of 2019 and came to 10 German cities and to Zurich.
The show featured a new and delectrifying score written by award-winning Golden-Globe-nominated composer Brian Byrne. The joyous, heart-stopping and high-energy production also features high-definition, cutting-edge projection technology.
After Riverdance opened the door to a whole new genre over 25 years ago, the show has become the most successful show in the world.  Anyone who has been impressed by Riverdance will fall in love with Heartbeat of Home.
Irish, Latin American and Afro-Cuban dancers with perfect body control met at a rapid pace. There was tap dancing with flamenco, tap dance, tango, salsa and hip hop. This multi-cultural firework was also reflected in the different musicals styles and electrifying live beats, which already swept the fans in Ireland, Cina and North America from their seats. Responsible for this was the composer Brian Byrne, who has worked with pop stars like Katy Perry and Barbra Streisand. State-of-the-art, crisp video projections rounded off the extraordinary dance extravaganza and created a similarly mystical and powerful atmosphere at Heartbeat of Home, directed by the famous John McLogan.