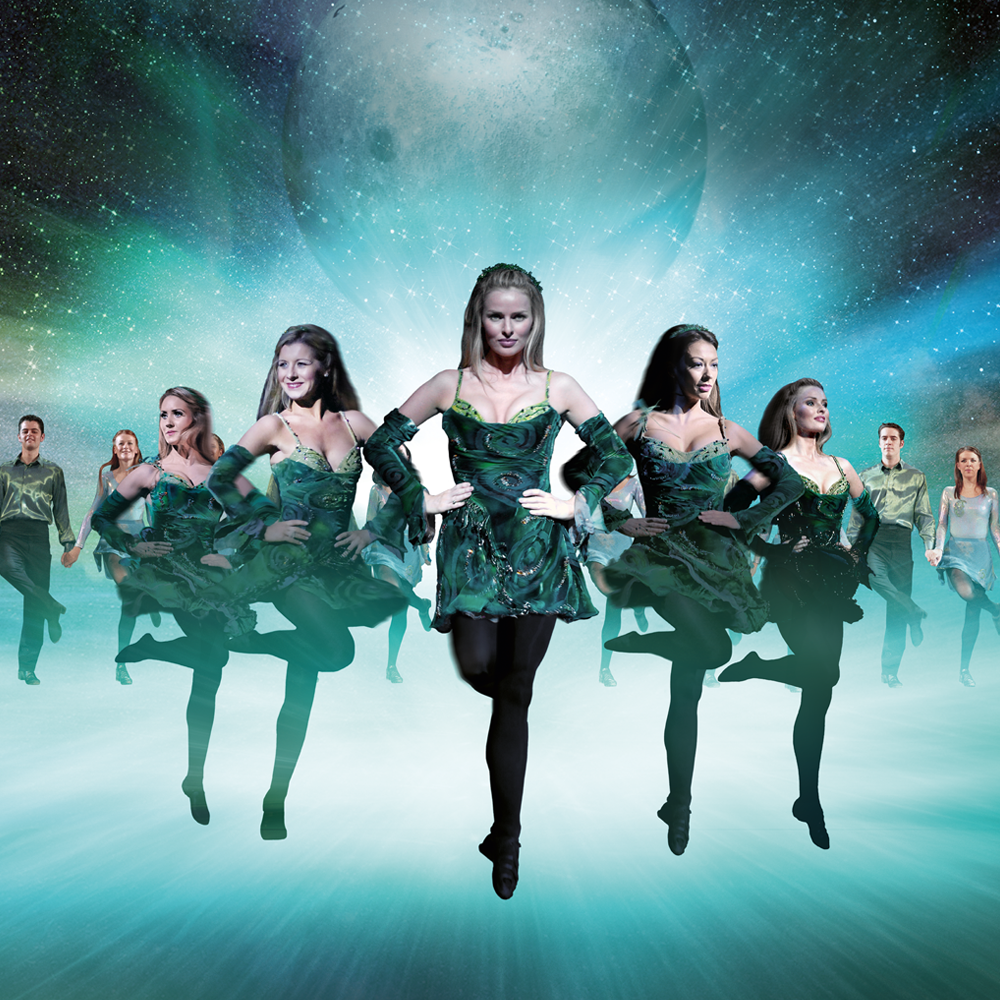 The breathtaking Irish dance show will celebrate its 25th anniversary in the autumn 2021 and return to the big stages: on its anniversary tour, the show of superlatives will be even more energetic than ever before.
Riverdance – as you have never seen before.
The show tells a moving story about the diverse fate of the Irish people: emigration, farewell, departure and homecoming. Riverdance also shows the interaction and the clash of different cultures. With complete body control and at a rapid pace, the dancers present a spectacular performance of Irish passion and international dance styles such as flamenco, break dance and Russian folklore. The live-played traditional music, whose composition Riverdance 1997 even received a Grammy, is characterized by depth, longing, but also hope and confidence. The dancers bring the history and culture of Ireland to life with synchronous dance perfection and gorgeous costumes! The press was always enthusiastic: "breath-taking perfection" (Die WELT), "The biggest dance spectacle of all time. Respect! "(Süddeutsche Zeitung). Anyone who has experienced Riverdance before wants to see the show again!
Riverdance is much more than a dance ensemble: it is the original and the myth is unbroken. Since the first appearance at the 1994 Eurovision Song Contest, Riverdance captivates the audience. So far, more than 25 million viewers in 46 countries and 5 million viewers in Germany have been able to convince themselves of the special aura of the dance ensemble. On July 21st, 2013 1,693 people, animated by the Riverdance Ensemble, came together and danced along the River Liffey in Dublin. Riverdance is also the reigning Guinness World Record holder of the world's longest dance chain. The chain was led by Jean Butler, the famous, first-ever solo dancer of Riverdance.
Tour dates will follow shortly