The Art Of The Brick©: DC Super Heroes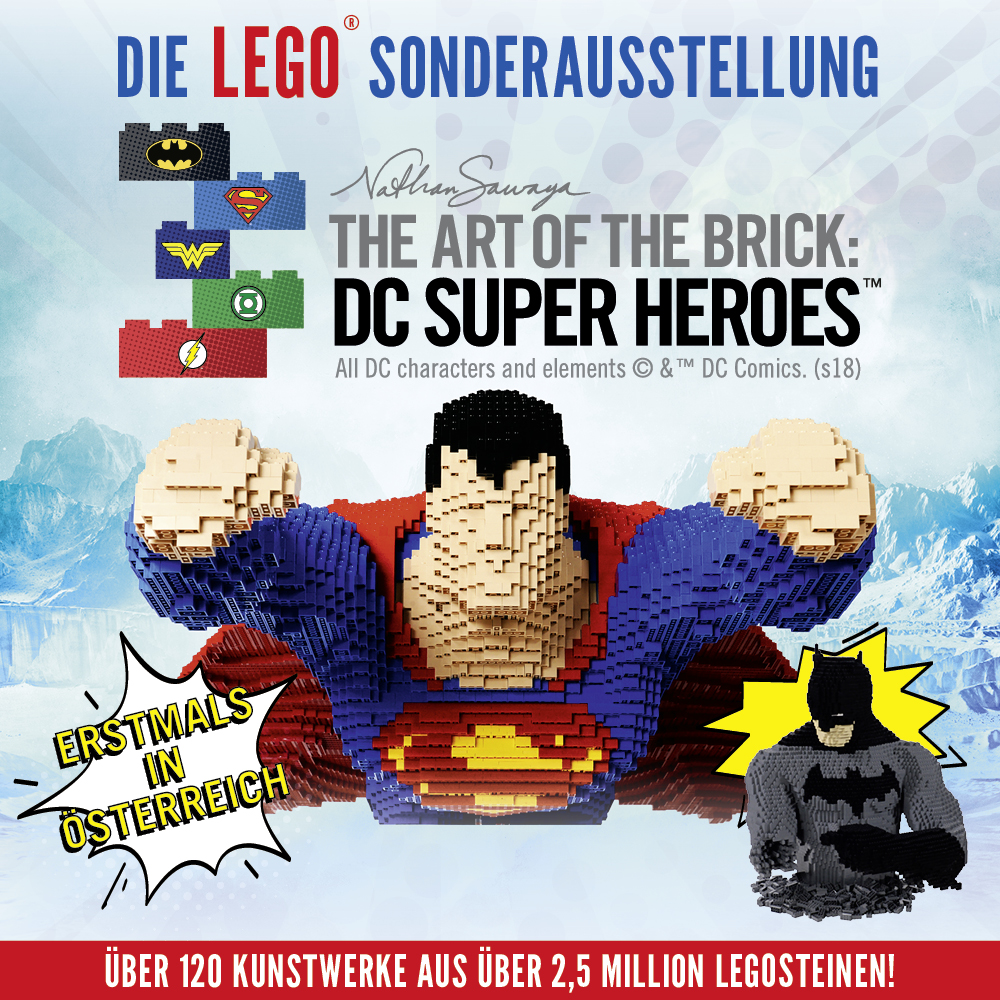 The international exhibition The Art of the Brick©: DC Super Heroes took place at the Vienna Stadthalle from October 2018 to January 2019. It was the last chance to visit this exhibition in Europe!
Brickartist Nathan Sawaya had captured on a real scale some of the most iconic Super Heroes and Super-Villains from DC's rich universe that spans more than 80 years. The Art of the Brick©: DC Super Heroes is one of the largest collections of Super Hero-inspired LEGO artwork. This exhibition used nearly 2 million bricks to create more than 120 large-scale sculptures of the most iconic DC Super Heroes and DC Super-Villains, from Batman, Superman and Wonder Woman to The Joker and Harley Quinn. The exhibit even featured a life-size Batmobile that spans 5.5 meters and was constructed from half a million standard bricks.
©Abou Sariya Chadi_TAOTB_DC_Sydney